We've covered how to choose the right colours for your walls. But what about your skirting boards and architraves? As the best house painters in North Shore, we know that these areas are vital to the overall look of your home!
Skirting boards and architraves play a big part in the look and feel of your North Shore home. If they're drab, your room will look drab and dated too. Unfortunately, these areas aren't exactly treated well. They're like the bumpers of the home. While they provide a beautiful border around each room, they also cop a lot of abuse. It's where most of your dust and dirt like to sit. The vacuum cleaner is continuously hitting the skirtings. Not to mention kids, pets, and us adults scuffing them constantly! All of these factors lead to skirting boards and architraves requiring more frequent painting than other areas.
To repair or replace is a question our best house painters North Shore are asked frequently
This really comes down to what condition your skirtings and architraves are currently in. We can help you determine if it's more cost effective to replace or repair and repaint. It's part of what we do here at Summit Coatings.
Determining if it's best to repair or replace your skirtings and architraves is just the beginning. With the help you will receive from the best North Shore house painters, below are a few areas you will need to consider.
Determine the look and style of your skirting boards and architraves
The look and style should match the style of your home. If you live in a federation-style home, it's best that your skirtings and architraves match that era. The difference between the federation era and our more modern era is quite substantial. Federation homes usually suit more detailed and eccentric designs. Whereas modern homes are often best suited to cleaner, simply designed skirtings. The below images show the difference between the two styles.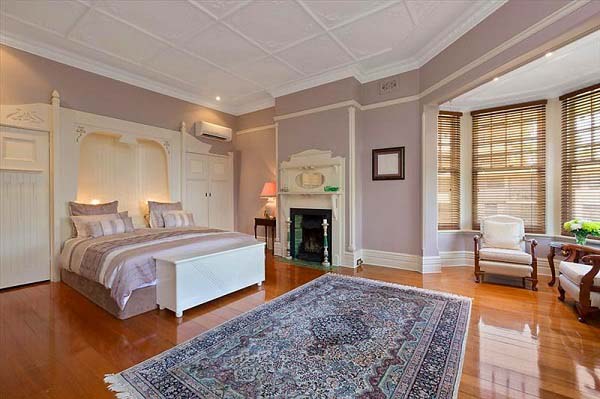 Source: Federation-House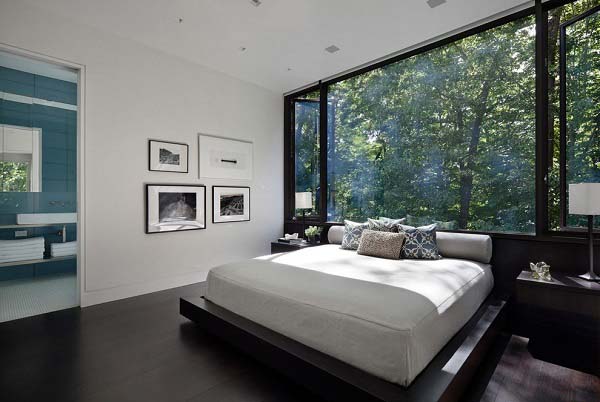 Source: Syonpress.com
What height should your skirting boards be?
The style and look you choose will play a role in what height your skirting boards will be. Other factors will come into play as well. If you have a family then your North Shore home no doubt sees a lot of foot traffic through its doors and halls. If that's the case, you wish to go with a taller skirting board to help protect your walls.
Taller skirting boards are also suited for older style homes as they often have higher ceilings. Whereas modern homes often have lower ceilings and suit a shorter skirting. Obviously, like everything in life, this decision will come down to your individual taste.
The second most asked question our best house painters North Shore are asked
"What type of paint should you use for your skirtings and architraves?"
There are three main paint types that are used for skirting boards and architraves:
Semi-Gloss: This is the most popular choice for skirtings and architraves. Semi-gloss paint can withstand more than other paint types.
Gloss: This is the shiniest of all the paint types and is another popular choice for these areas.
Sheen: Whilst low sheen is more popular for wall paint it can be used for skirting and architraves as well.
Now for the fun decisions.
What colour should you paint your skirtings and architraves?
Now to the fun part! What colour should you choose for your North Shore home's skirting and architraves? Luckily there are endless colours available from the amazing Taubmans Endure paint range. Most people choose a classic white.
Another popular choice is to have timber/stained finished skirting boards. This looks particularly gorgeous with timber flooring. The basic rule of thumb is to either match the skirtings and architraves with the walls and floors or go for a daring contrast! Our colour consultants can help you choose the best option for your North Shore home if you need.
Is it time to update? Call the best house painters in North Shore now!
Giving your skirting boards and architraves a facelift with a new coat of paint is cost effective and very refreshing. We can help you and no job is too big or small! Our award winning team are here to help you make the best decision for your home. We are the best painters in North Shore after all! Contact us today to get your next painting project started.
SEE THE DIFFERENCE WITH SUMMIT